How To Decorate Your Bed Like An Adult 
So, you hustled your way into adulthood, performed all your duties - the usual -rent, bills, keeping yourself alive! Now all you want is to submerge yourself into the cocoon of your bed. But something doesn't feel right? Maybe, the floral printed sheets from your mom's or the Marvel or DC characters on your bed doesn't feel inviting enough. Maybe, it's time for your bed to grow up too!
Bed styling has never been a thing for you? Then, this list of ways to decorate your bed like an adult is sure to make you change your mind.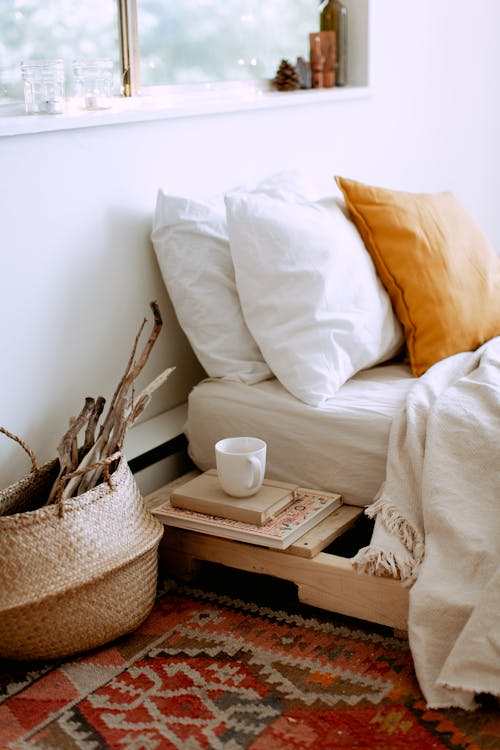 Mattress Matters
First of all, your mattress needs to keep up with the times. Sorry to say, but as an adult you need a mattress that gives your body a relief from pain and helps you wake up feeling refreshed, rather than have a fluffy bed to jump in. So, please get your priorities right. 
Under The Sheets
Once you sort out the crucial things like the mattress, focus on the sheets. Do you like what you already have on your bed? The answer is mostly a no. After you've established that what you have is not your style, pause and plan your aesthetic. What would you prefer? Boho or contemporary? A jungle bed or sleep amidst an art-deco zone? 
If you're more inclined towards bohemian theme, pick sheets with tassels for instance; contemporary picks may include monochrome sheets. 
Do The Duvet
Patterned blankets might offer you a comfort of the bygone childhood days. But welcome to the real world now and this reality comes with a duvet.  A duvet at the foot of your bed makes your bed look more well-made and chic. But mind you, a mismatched duvet is a bed styling sin that you just CANNOT AFFORD! Make sure your duvet complements your sheets and pillow cases. 
Quilt Your Style
You might be wondering you already have a duvet, then what do you need a quilt for? It's quite elementary dear reader, it's all about the aesthetics. Get a quilt that matches the overall palette of your bed. For example, if you have a darker vibe, then you should go for a neutral shade of quilt which will elevate the overall look for your bed. 
More The Merrier 
Being a grown up and trying to get an adult look to your bed doesn't mean you cut down on your pillows. In fact, it is quite the opposite. Your bed should have at least 4 pillows, 2 placed side by side and 2 on top complementing the sheet. Throw in some color contrasting cushions to complete the look. More pillows mean more space for you to sink your head into. 
Get A Skirt
While it may sound funny to the ones new to the world of bed styling, bed skirts is very much a reality and makes your bed look uber-chic. For starters pick a white bed skirt as it goes well with all colors. Gradually, you can start adding more colors to your skirt collection. 
The Final Throw
Don't get impatient, this is the last addition to your absolutely fabulous looking bed. A bed throw is generally smaller than a blanket; it adds a warm glow to your bed as you can play with different colors and fabrics when it comes to the throw. 
We totally understand the challenges of being an adult and trying to achieve the perfect "adulthood" isn't easy. And adding this long list of items to to your bed we know may look challenging. So, here's a quick video about Day To Night Bed Routine from that one person who made it easier for us. Hope this helps: 
Was this helpful? Do share pictures and tag us on Instagram @dontcallmeprincessofficial when you actually do this. Till then, stay fabulous Queens! 
Xoxo, 
The High Heeled Girl
---