5 Street Style Ideas That You Can Pick Without Going Broke
Ok, first things first. We are not definitely not the ones who say things like "high fashion is so passé". We love our Gucci and can't leave home without our LV.  But what we definitely will say is that we are falling in love with this one trend which is literally putting the streets on fire from NY to Japan! 
Yes! You've guessed it right - it's the epic street fashion trends that we are witnessing not just on the streets but on all major runways too!  To break it down, street style is bold, diverse, colorful, neutral - all at the same time. It can be easy oversized suits, girly dresses, dashing prints or layered experiment. Wear plastics and call it street style and we wouldn't complain. Street style is whatever YOU want it to be. And we are here to help you make the best of it!
Suit Up
Giorgio Armani, the fashion icon, famously said "In my opinion, the tailored suit can be the perfect garment even for today's fast, athletic and on-the-go generation." To look your best in a suit on the streets, what you need to do is redefine what a suit means to you. We recommend you trying out an oversized suit and wear it with a neutral colored, top it with some well-fitted t-shirt or tank top. Sling a bag by your side, maybe even add some ruffle or fringe detailing here and there; and of course, can't forget the signature heels c
an you?
DCMP Fav: HAS to be Hailey Bieber rocking a suit on a coffee run - like bringing in Paris Fashion Week on the streets on LA!
DCMP Pro Tip: Throw in an oversized fur coat color blocking the pantsuit! We just love it.
Warning: We are asking you to try this when you are visiting a colder country. Do not do this in Mumbai; we will not be held responsible for any possible heat strokes! 
Bring Back The 80's 
Since we are already living in age of nostalgia (remember 2019?). Get that denim jacket out girrrll and pair it with a new-age graphic t-shirt and high-waist boyfriend jeans (or bell bottoms), vintage sunglasses (go for Louis Vuitton) and  funky accessories. Oh, is that the 80's version of you? Will have to try it, to know it!
Pro Tip: We love shiny pants. Pair it with one of your dad's blazers and trust us sis, you will thank us forever! 
DCMP Fav: The 80's denim game by Gigi Hadid! *drools*
Emily In….The Streets 
Mon cher; experiencing the sweet Air-de-François like Emily did in Paris might take you a while. But that doesn't mean you can't bring Parisian style on to the streets. Pair your regular skirt and top with a beret (French hat) and knot up a
graphic scarf (
link) to feel like a mademoiselle out to spread some
amour
with style. 
In fact, we did a recent shoot on this, keeping in mind, our love for gender less fashion. Have a look and you will learn how to bring Paris street fashion into the homes of neighborhood Sharma aunties! 
Don't you just love the looks on him? And yes, since they are inspired by genderless fashion, we appreciate you to have an open mind and share with anyone who you feel is awesome enough to nail these looks (including you of course)! 
Got That James Dean Daydream Look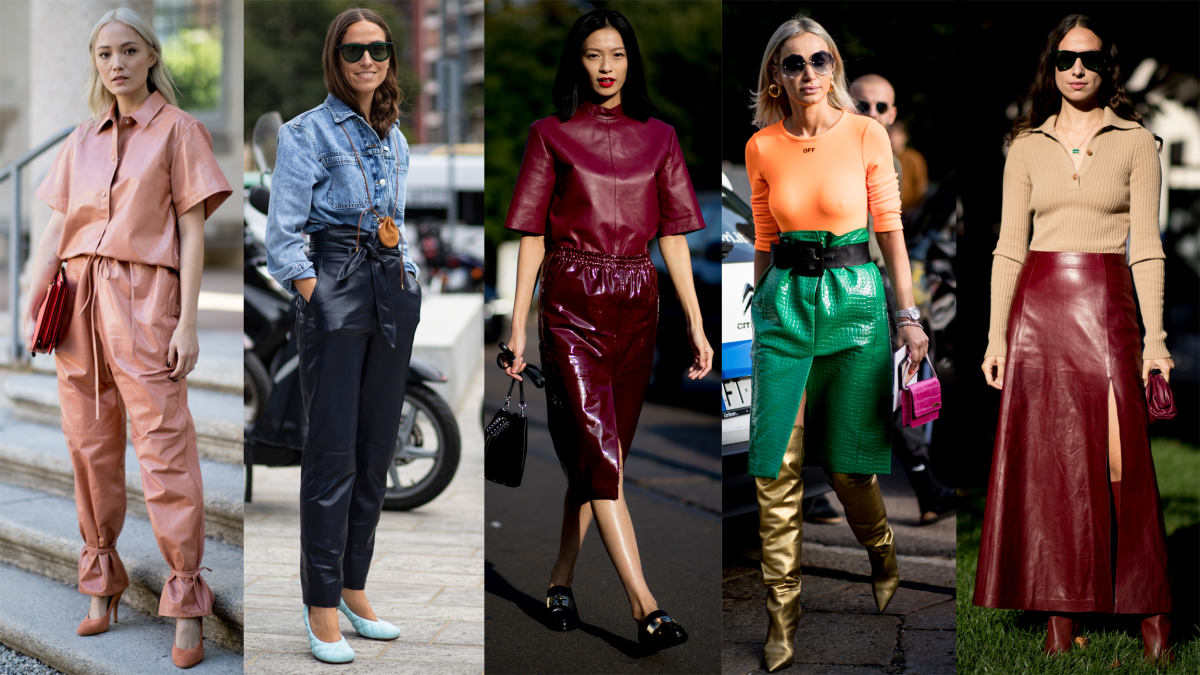 You don't need to be either a rebel with or without a cause. All you need to be is someone with dashing, experimental and bold street style, who knows what they wants from the world. So, ok, hear us out. LEATHER. Yes, deck up in leather - from leather co-cords, to leather skirts to leather pants to leather everything! Pair with denims or cashmere, leather is versatile and increases the possibility to experiment. All you need is the right pair of heels and you're good to go hun! 
PS: When we say leather, we only talk vegan leather! 
DCMP fav: None other than Her Highness Kylie Jenner!
Best Plaid Plans 
Plaid - the ever-lasting, every funky and every playful companion. Nothing speaks street style more than plaid. So, don't yet discard the over-sized plaid shirt you found in your dad's or brother's wardrobe. Pair it with hot pants and
fluorescent heels
 and turn heads everywhere you step in!  
One of the biggest addition to street style in 2021 was the advent of masks; and while fashion connoisseurs focused on what will be the new shape of street style; we were more excited to bring in street style to our everyday wardrobe. With runways turning virtual and fashion weeks seeming like a distant dream, all we can do is breathe in fashion and breathe out our personal style! One of the simplest ways to experiment with it, we believe, is create your own version of street wear. 
So, as we are all locked up at home (for the 2nd time in India), let's dig into the wardrobes of of the men (or women) in our lives and create masterpieces that will cover the streets of the country once this is all over! 
Stay home, stay safe & stay stylish! 
Xoxo,
The High-Heeled Girl 
---